District ELL Teacher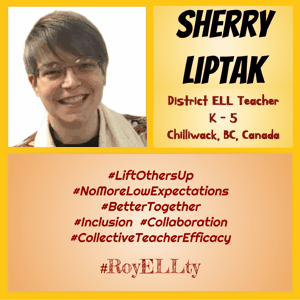 I am a district teacher of language learners. This means that I work for whatever elementary school in Chilliwack that needs me. These days I spend all of my time at Promontory Heights Community School. I support students and teachers in their classrooms with the development of academic language through reading, writing, and interacting.
I am a self-proclaimed word-nerd. I love teaching and learning words.
Most of my students have a different language in their homes. There are at least 16 different languages spoken in the homes of Promontory families! Mandarin, Cantonese, German, Hindi, Punjabi, Korean, Vietnamese, Russian, Romanian, Urdu, Farsi, Japanese, Dutch, Spanish, Arabic, and Tagalog.
---
Phone Number
604.824.4885