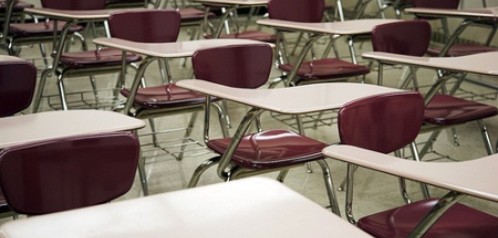 Arrival/Dismissal
As the entry bell rings at 8:25 am, we strongly suggest students not arrive to school prior to 8:10. When the days shorten, and the weather settles into our typical west coast rainforest pattern, the mornings will be darker and cooler.
We request that the children arrive closer to the bell, rather than earlier. Supervision of students begins at 8:10 am. Students are expected to wait outside until the 8:25 entry bell.
We strongly encourage our students to walk, or ride to school. We experience a good deal of traffic congestion in the morning and at the end of the day.  We cannot accommodate parent parking, and drop and pick up can result in a good deal of traffic and wait time for parents driving.  If you are dropping off/picking up your child, please follow the traffic pattern, drop off and pick up along the sidewalk.  DO NOT ENCOURAGE YOUR CHILDREN TO CROSS THE PARKING LOT. 
STAFF PARKING IS WELL MARKED.  PLEASE BE RESPECTFUL OF THESE SPACES AND DO NOT PARK IN THEM AT ANY TIME DURING THE SCHOOL DAY.  VACANT SPOTS MUST BE LEFT VACANT FOR STAFF TO RETURN TO UPON THEIR RETURN.
PLEASE DO NOT PARK IN STAFF PARKING SPOTS OR BEHIND STAFF, BLOCKING EXIT FROM THE PARKING STALL.
THE PARKING LOT IS WELL MARKED FOR DROP OFF/PICKUP AS WELL AS FOR THE THROUGH LANE.  PLEASE BE MINDFUL OF THE THROUGH LANE AND AVOID STOPPING HERE IN ORDER TO DROP OFF OR PICK UP YOUR CHILD.
At dismissal, please put into place a routine that will allow your children to meet you outside. Please make this part of your daily routine.
Staff is on duty until 2:30 pm.
Our students are asked to not use the front door as an entry (only if arriving late) or exit door. The front lobby is too busy to have this used in this fashion.
Student Attendance
Classroom instructional time is very valuable! In order to successfully learn; students must regularly be here and be on time! We inform our students that school is their job, and that adults are expected to be at work and be there on time.
We also reinforce the point that it is respectful to the teacher and to the class to be on time so as to not disrupt the morning routines.
Please make every effort to reinforce regular and prompt arrival to school.
Patterns of regular non attendance, or lateness will impact learning and parents will be contacted by phone or letter seeking support in promoting regular, prompt attendance. If your child arrives after 8:30 am they will require a late slip from the office, which should then be given to the teacher.
Children that are ill
Everyone is mindful of how quickly illness can spread through a class or the school.
It is important to note that if your child is ill, keep them home. Please do not send a sick child to school hoping that they may get better. Err on the side of caution, and keep your child home to help prevent others from becoming sick.
Signing Your Child Out
If during the day you wish to take your child out of school (i.e., Doctor/Dentist or other appointments), please come to the office and sign your child out. The office will then call your child's class and have them come down. It is very important for us to know when a child has left the building/grounds. Upon returning the same day, please come to the office and sign your child back in.
EMERGENCY CONTACTS
Please ensure that we have the most up to date information regarding Emergency Contacts.  It is vital that this information be kept up to date.