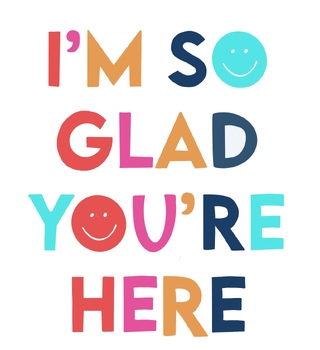 Hi Everyone,
Welcome to Mrs. Buck's Grade 4/5 Class!
My name is Lindsay Buck and I am your child's grade 4/5 teacher for the 2023/2024 school year! I am so excited to be apart of your child's learning journey! Please check this website frequently for important dates, activities going on in the classroom and around the school! 
Hot Lunch Ordering:
Online ordering is now available for October to December! Please visit: http//munchalunch.com/schools/PromontoryHeights/
Please make sure your child does not bring food that contains any nuts in them (tree nuts or peanuts) as we have a serious allergy in our class and this will keep everyone safe! 
Oct. 18th Student-Led Conferences~ More info coming soon! 
GRADE 5 HOODIES 
We will be bringing in some sample sizes of the Grade 5 hoodies that will be available this year! Your child will bring home a slip of paper with a suggested size and ordering details.  
GRADE 5 FUNDRAISING   
A simple and convenient way to support fundraising for our Grade 5 events, including our trip to Camp Squeah, yearbooks and end-of-year celebration, has been set up. Simply follow the instructions below to donate your bottles and cans:      
Take your bottles and cans in clear or blue plastic bags to any Return-It Depot.   
Go to the "Drop Off" kiosk and input the school phone number (604)824-4885.   
Print off one label per bag.   
Scan each bag with the handheld scanner under the screen and deposit bags into the drop-off bin.    
GRADE 5 GET ACTIVE PASS 
The Chilliwack Active for Life Committee is once again providing the "Get Active!" facility pass and provides free admission to some community facilities. Please see the attachment for instructions on how to obtain one. 
KINDNESS SQUAD 
Grade 5 students are invited to join our Wednesday Welcome Squad. This is a chance for students to showcase their Kindness, Leadership and Awesomeness within our school. Every Wednesday morning from 8:05-8:20 students will welcome and cheer on their fellow classmates with encouraging posters and pompoms. This is an optional activity for students and can participate when they are able to. Kindness Squad will meet me at the school's front doors at 8:05 where they can pick up their posters and pompoms. Thank you so much, Mrs.Bohnert 
Student Progress Report and Open House: There will be an open house on Wednesday, Oct. 18th from 2:30pm-5:30pm. This will be a student led conference and your child will lead you through some activities we have been doing in class to share with you. Your child will recieve an Student Progress Report about their effort, participation and behavior. More information about the Progress report and Open house to come later this week. 
We will be heading on a field trip to the Sardis Sports Complex onTuesday, Oct. 24th, to go skating. Permission forms are going home this week for you to return as soon as you can. All students MUST wear a helmet and if they need to rent skates they will need to bring $5.00 to be paid at the rink. DO NOT bring the $5.00 to school for skate rentals until the morning of the field trip. If you are able to volunteer your time that morning to tie skates, or even skate yourself, then please let me know as we would greatly appreciate the help. Thank you. 
 
STORYBOOK PUMPKIN PATCH 
If you would like to be involved in the storybook pumpkin patch, decorate a pumpkin to look like one of your favourite book characters and bring it to school on the morning of Monday, Oct 30 or Tue Oct 31. Pumpkins need to be picked up by 2:45 pm Oct. 31.  
Important Dates: 
Tuesdays: Libary and Popcorn Day (Popcorn orders: ordering details attached)
Wednesdays: Makerspace and PE
October 13th: Hot Lunch ~Pizza
October 18th: Open House 2:30pm-5:30pm
October 19th: Early Dismissal: 11:25am
October 20th: Pro-D Day
October 24th: Skating 8:45am-10: 15am (Please let me know if you would like to volunteer to help tie skates or come skating) PLEASE BRING the additional $5.00 in cash for SKATE rentals on the 24th, not before! 
Thanks everyone. Please don't hesitate to reach out if you have any questions. My office hours are 7:45-4:00. Please email (lindsay_buck@sd33.bc.ca) or call me at the school.  If there is a message you need to get to your child please call the school as I don't get to check my email during teaching time. Thanks everyone! It's going to be a fantastic year!
Lindsay Buck